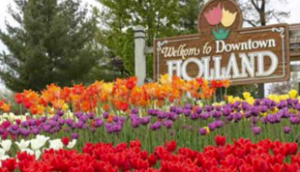 With summer quickly approaching (hopefully!), we have brought in some of the best deals to help get you ready for the warmer weather. For the month of May, we will have 20% off our waxing services and $20 pedicures to get you looking and feeling your best.
To bring the whole package together, we have some great product deals for your hair as well. Schedule an appointment today with one of our talented students and get their personal recommendations on which products would suit your hair and lifestyle the best. Our product deals for the month of May are buy 1 full size product and receive 15% off, buy 2 products and save 20%, and finally buy three products and save 25% your full-size product purchase!
Don't wait, schedule your appointment today!
www.tspaholland.com
All services performed by students under the supervision of a licensed instructor.