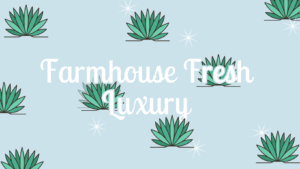 November has arrived, and with it comes a cozy feeling of anticipation for the holiday season. Whether you're gearing up for Thanksgiving, planning the perfect Christmas gifts, or simply indulging in some self-care, we have an exciting November promotion that's sure to put a smile on your face.
$10 Bonus Card with Purchase of $50 Gift Card
Who doesn't love a little extra something to brighten their day? Throughout the month of November, when you purchase a $50 gift card from our store, we'll sweeten the deal by adding a $10 bonus card to your purchase. That's right – you'll get to enjoy an extra $10 to spend on your favorite  services, or even share the gift of pampering with a loved one.
Our gift cards make for wonderful gifts that allow your friends and family to choose exactly what they want. Whether it's a rejuvenating spa treatment, a new beauty product, or a delicious skincare set, we have something for everyone. Plus, with that extra $10, you can treat yourself as well!
Farmhouse Fresh Luxury Package
This November, we're excited to introduce our Farmhouse Fresh Luxury Package. We know you've been working hard, and you deserve a little pampering. Our Farmhouse Fresh Luxury Package is the perfect way to unwind and rejuvenate.
What's Included:
Farm-tastic Facial: Enjoy a customized facial treatment that will leave your skin feeling refreshed and glowing. Our expert estheticians will use Farmhouse Fresh products, known for their natural and nourishing ingredients.
Scalp Massage: Feel your tension melt away as our therapists work their magic with a soothing scalp massage. It's the perfect way to relax and let go of stress.
Blowout with Hot Towel Treatment: Leave our spa looking and feeling your best. We'll give you a gorgeous blowout, and our hot towel treatment will make you feel like you're floating on a cloud.
The Farmhouse Fresh Luxury Package is the ideal treat for yourself or a wonderful gift for someone special. Book your appointment today and experience the ultimate in relaxation and rejuvenation.
Gift Sets and Stocking Stuffers
As we dive into the holiday season, it's time to start thinking about those perfect gifts and stocking stuffers. Our store is fully stocked with an array of delightful options to make your holiday shopping a breeze. Explore our gift sets and stocking stuffers, now on sale for the season.
Gift Sets: Our curated gift sets feature a combination of our most popular products. Whether it's a skincare routine, a bath and body collection, or a beauty must-have bundle, you're sure to find the perfect gift for your loved ones.
Stocking Stuffers: Looking for those little surprises that will bring joy? Our stocking stuffers are just what you need. Discover a variety of mini-sized beauty and skincare products that are perfect for filling stockings and adding an extra touch of happiness to your holiday celebrations.
Don't miss out on our special November promotion, the Farmhouse Fresh Luxury Package, and our fantastic selection of gift sets and stocking stuffers. Visit us today and make this November one to remember. It's the season of giving and self-care, and we're here to help you enjoy every moment of it.