Metal Detox 
Have you ever been unhappy with the way your hair color turned out? Or is your hair breaking after color without explanation? You may have metals built up on your hair!
Loreal's new Metal Detox line delivers amazing results on all hair types, eliminating metals and restoring hairs shine and luster in only a few simple steps.
Why do I need Metal Detox?
I bet you're wondering "how you can get metal in your hair fibers?" Well, it's not as hard as you would think. Over time, metal erodes in our pipes, along with other environmental stressors, and mixes with our water and can cause build up in the hair. When color is applied on top of these harsh metals, it can cause inconsistent color results and possible breakage.
How does it work?
If you are receiving a color service here with us this month, adding a Metal Detox treatment to your service is only $10 and will provide you with beautiful color results. This add on treatment doesn't add on any extra time to your service either!
The Metal Detox Pre-Treatment is sprayed onto your hair and dries before your color or lightening service begins. This step neutralizes metals in the hair and provides 87% less breakage and 100% reliable color results.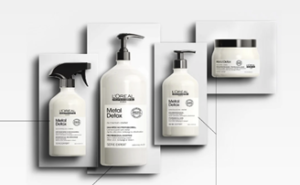 After your color service, you will be shampooed with the Metal Detox Shampoo, which smells so good! The shampoo is sulfate free (yay for color protection!) and leaves the hair stronger and 2x shinier. The last step in this game changing treatment is the Metal Detox Mask, which protects the hair from new metals, gives incredible softness and nourishment, stronger hair and unbeatable shine.
After you try this, you will HAVE to have it for your home hair care routine.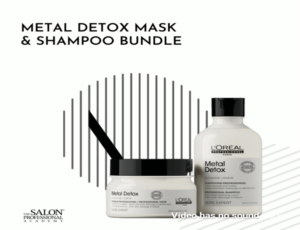 When can I get it?
For the month of February, we are offering the Metal Detox Shampoo and Mask in a bundle deal for $68. Call today to schedule your color or lightening service and book your $10 add on treatment then!